Donnerstag, 11.05.2010 - 2009er Chateau Charmail - Subskription

Dunkles Granat, recht satt in der Mitte, rubinroter Rand. Schönes Cassis- und Brombeerbouquet, reife Cabernet-Anzeige. Stoffiger Gaumen, zwischen blauen und schwarzen Beeren wechselnd, massives Extrakt mit Lakritztouch, wirkt etwas zu stark extrahiert, kann aber gewiss noch zulegen.
17/20 Punkte - Trinken: 2015-2026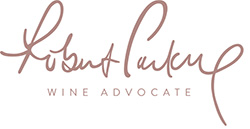 This classic over-performer has turned out another super-attractive, supple-textured, dark ruby/purple-colored wine displaying notes of flowers, licorice, spice, and background oak. It should drink nicely for a decade or more.
89-91/100 Punkte - Trinkreife: 2010-2020
Château Charmail - Cru Bourgeois Haut-Medoc 2009 15,50 EUR