Donnerstag, 31.05.2010 - 2009 Château Chasse Spleen - SUBSKRIPTION
Zusammen mit Poujeaux eine echte Bank im Moulis! Heute morgen ein extrem stark gesuchter Wein, der erstmals nur mit limitierten Mengen auf dem Markt kommt. Preislich absolut auf dem Boden geblieben, kostet der 2009er nur 1,50€ mehr als damals der 2005er!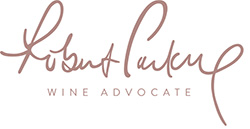 "The 2009 is the finest Chasse Spleen since the 1989. Its deep purple color is accompanied by notes of graphite, black currants, sweet spice, and a hint of Chinese black tea. Full-bodied and opulent with well-integrated acidity, tannin, wood, and alcohol, it is a lush beauty to enjoy over the next 20+ years."
90-92/100 Punkte - Trinkreife: 2010-2030

"Tiefes Purpur. Intensives Kirschbouquet, Edelholz- und Zedernnoten, Kaffee im Untergrund. Gut gebauter Körper, festes Fleisch, leicht kantig, muskulöse Adstringenz, sandiges Extrakt. Gut gelungen, vielversprechende Anlagen, legt ggf. noch zu."
17/20 Punkte - Trinken: 2018-2033
Château Chasse Spleen - Cru Bourgeois Moulis 2009 22,95 €